The Locksmith to Call After a Break-In
'Round the Clock Availability – (830) 282-6966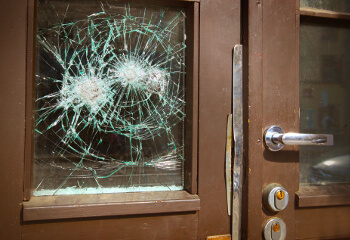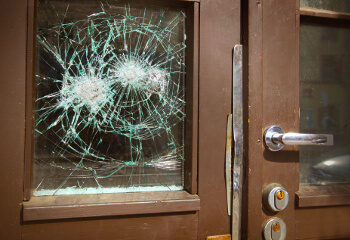 New Braunfels Locksmith Pros has helped many families with their burglary damage repair needs. We understand how frustrating it can be to have your home or office broken into. Our expert technicians can arrive at your home or place of business within a matter of minutes. With 5+ years of experience in the locksmith industry, it is easy to see why so many depend on us for their lock repair, installation, and rekeying needs. We provide upfront pricing to go along with our fast and friendly services. Being licensed, bonded, and insured only adds another layer of protection for our customers.
We offer 30 min responses anytime, day or night. That's right, our 24×7 locksmith service is ready when you are. Our complete New Braunfels, TX locksmith services help those in the New Braunfels, TX and surrounding areas. As both mobile and residential locksmiths, there is no problem too big or small for our experts.
Save Money With A Lock Rekey
When your home has been vandalized, you need assistance right away. Since most break-ins don't occur in broad daylight, you need to be protected when the incident happens. We have the ability to be at your home within 30 minutes. We know you want to replace or change locks, especially if someone has taken off with keys. We can also rekey your front door locks and save you money. Rekeying means changing out the center of the lock and replacing it with a new one. The actual lock set, however, remains intact.
This service is quick and easy and more cost-effective. Though the locks look the same on the outside, the inside is completely different. Re-keying is a viable option if the lock is newer and a new cylinder can be located. Most locks that have been bought within the past decade are no problem. If the house is older, however, and has an older locking system, then re-keying may not work. In this instance, we would have to put new locks on the home. Burglary damage repair can often be fixed with a simple lock rekey.
When You Need The Locks Changed
New locks are a great way to start over fresh. If you want a sophisticated system or one that makes you feel safer, New Braunfels Locksmith Pros can find you the perfect lock for your security needs. Don't worry about the costs involved – we give you up front pricing so you know how much you will have to spend from the beginning. There are no hidden fees and no surprises when you are given the bill. We keep everything up front and honest. Our expert technicians can be in and out of your home in no time. We will install the new locks and be on our way. Burglary damage repair in New Braunfels, TX and surrounding areas is no problem for us.
Security Audits
We often receive calls from customers who haven't had a break in, but they want to know what they can do to prevent them. Burglary damage repair can be prevented by having a complete locksmith service look over your home. Due to the fact that we have responded to numerous break-ins over the years, we can tell you how burglars get in and how to protect yourself. We can not only fix your locks, but our invaluable knowledge gives you insight into how you can protect yourself from any future issues. You have to think like a burglar to be able to protect yourself. Look at your home through their eyes and learn how to keep them at bay.
Why Use New Braunfels Locksmith Pros?
We are not just another locksmith that has come to town and will be gone in six months. We have been around for more than five years. We know what we are doing. We only employ the best technicians to service our valued customers. Customer satisfaction is our goal, and we strive to ensure that you are happy with our work. We are a 24/7 locksmith service that specializes in burglary damage repair; however, that is not all we do. We also can service commercial customers, as well as provide mobile locksmith services for car lockouts. Don't get left out in the cold, give us a call first!
Click to Call From a Mobile Phone – (830) 282-6966