We Know Deadbolts Inside and Out
Deadbolt Locks New Braunfels 24/7 Service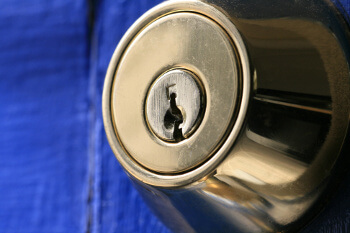 We can lend a hand anytime with deadbolt locks New Braunfels Pros. Do you need solid security for your home or office property? Have you failed to receive prompt help from other New Braunfels, TX 24/7 locksmith services? We lead in the installation of deadbolt locks in the vibrant New Braunfels, TX and area. Our services with deadbolt locks is a complete locksmith service that will solidify your experience in knowing that your personal and business belongings are secured.
Our Product
Deadbolts securely protect your property by a cylinder that can only be unlocked by a key. There are two types of deadbolts we provide – single and double. A single deadbolt has key access on the exterior while the interior has a thumb turn to secure it. Our residential clients mostly use these. A double deadbolt has key access on both sides adding security to your business property.
Exclusive Local New Braunfels, TX Locksmiths
Are you having trouble dealing with large companies that cannot lend that rapid neighborhood help? Our specialization in installing and repairing deadbolt locks is provided exclusively to New Braunfels, TX locals.
Is there further needed security for your home and business? Do you require an adjustment on your already installed deadbolt lock? We've all been there one time or another. But it happens, and it's necessary to get help promptly. Our complete locksmith service will allow you to have what you need to solidify the protection at your home or business. The knowledge of deadbolt locks we have will answer all of your question and concerns, and we also make sure that our techs provide fast and friendly service in your time of need. Our upfront pricing will also provide solace in not worrying about hidden fees.
Expert Guidance
How do you know the help you're receiving is by professionals? Are you tired of consistently being let down by people that you need at your beck and call? There is no need to question the validity of our expertise in these matters. You need to rely on a good team. Our expert technicians with 5+ years of experience are happy to help you, and we understand what you need. Our trustworthy service is licensed, bonded, and insured for added stability. We will safeguard that there are no hidden fees and provide upfront pricing. We're aware you're in a bind and will collaborate with you to establish a smooth customer service experience.
Top-Level Service Anytime
You've lost your keys and need to make sure your locks are changed as soon as possible. What are you going to do? Who can you call? In such cases, New Braunfels Locksmith Pros has mobile locksmiths at the ready. Our 24/7 locksmith service is second to none. The 30 min response time we provide will ensure that your residential or commercial property is protected. Watch as your worries wither away when our technician arrives in record time.
Contact Us In Your Time of Need
We're aware of the importance of preserving and securing your property. That is why we are here for you and to provide various services at any hour of the night or day. That should provide relief in knowing that you will be taken care of in a time of need. We will be your beacon of help when you need it most and will not fail to get you and your business the best service possible. From our deadbolt locks to our mobile locksmith services, there is no doubt that you can look to us to get the job done. So what are you waiting for? Call New Braunfels Locksmith Pros when you need help with your deadbolts.
Deadbolt Lock Experts in New Braunfels, TX
Click to Call From a Mobile Phone – (830) 282-6966