Euro-Profile Lock Installation, Repair & Rekey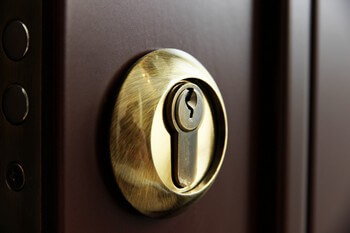 When you need the solid security that profile cylinder locks provide for homes and businesses, New Braunfels Locksmith Pros is the complete New Braunfels, TX locksmith service provider to install and repair them, with 5+ years' experience. We have you covered for all kinds of profile cylinder lock installation and repair service throughout New Braunfels, TX and surrounding areas. Our honest and friendly locksmiths will tell you exactly what each service entails with upfront pricing for your approval before starting on any work. We have the right tools and modern high tech equipment to serve any of your lock-related needs. We are completely licensed, bonded, and insured.
What are Cylinder Locks?
Profile cylinder locks are also known as Euro-Profile locks. Our techs can install and repair them 24/7 and within a 30 minute response time of your call. Our technicians know cylinder style locks are highly sought after for securing homes, stores, commercial office spaces, and manufacturing facilities. Lever style locks cannot match the superior security offered by cylinder locks, which are made of stronger, heavier materials, are quite difficult for criminals to pick open, and offer no lip or edge with which to pry on, as they are surface mounted.
Another major issue that cylinder locks solve is the need for progressive hierarchical access throughout a building. They can be set up for master keys to give unlimited access to all areas, while also allowing specific personnel, temporary contractors, and repair people to have limited access to specific rooms, only. These are two of the major features that make cylinder lock systems an ideal security solution for residential and commercial properties.
We Are a Team of Professionals
Our local New Braunfels, TX locksmiths work as an efficient team to not only install profile cylinder locks, but also repair and rekey existing cylinder locks. Whether it is for your home or your office, we have earned a prized reputation for our friendliness, efficiency, and professionalism. No matter the day of the week or time of day, if you ever need us, we will be there promptly to perform any type of cylinder lock repairs. If a lock is loose, the keys are no longer working, or there is some other problem, let our technicians assess the issue and tell you in detail what type of replacement or repair work must be done. We will let you upfront how much our services will cost you and how much time it will take to perform the necessary work to resolve the problem.
Hire The Professionals
It should be clear to you by now that we at New Braunfels Locksmith Pros are experts at servicing profile cylinder locks. We have the styles and metal finishes to fit with your current decor, or can replace your locks to match a new decor of your choosing. If you are planning on remodeling and adding to your home or office, we would be more than happy to consult with you to offer our expert advice on improving your site's security with a cylinder locking system. We offer cylinder locks in brass, chrome, nickel, and many other finishes, including more traditional styles. Our prices are quite reasonable and competitive. Our technicians are both honest and dependable, and trained to assess your lock situation accurately. We will only recommend what minimally needs to be done to keep you and your property secure. If you are a homeowner or business owner in the New Braunfels, TX area and you need the professional, honest, and complete locksmith service we provide, call us anytime for an estimate, free of charge.
Click to Call From a Mobile Phone – (830) 282-6966