Enhance Your Business Property With Electric Strikes Today at affordable rates inNew Braunfels, TX!!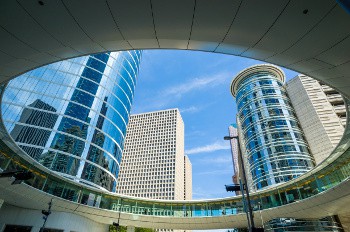 Electric strike locks help business properties whether small scale or large scale businesses to secure their facilities with advanced security. New Braunfels Locksmith Pros help you choose top quality electric strike control to meet your business locking requirements.
Our locksmith services in New Braunfels, TX and surrounding areas bring real time experience while maintaining the highest layer of security by providing innovative solutions to all your safety concerns.
What is an electric strike lock?
Electric strikes play a crucial role in any access control system and replace fixed strike plates. These are the electromechanical door locking devices that replace fixed strike plates using the latch from the frame of the door. This is mostly done by pressing a button – but the electric strike is the component that actually gives the way for door opening without operating the mechanical lock or key.
Why use an electric strike lock?
● These act as a gatekeeper for your gate security system and secure the door carefully.
● Such electrically powered devices help commercial buildings enhance the security level at numerous exit points
● These locks give a greater control over the timing of when a door shall or shall not open or close.
● The places where locks are picked or broken multiple times , such locks are suitable consideration.
● These also protect children or little kids hovering around the area at night on their own or from being led by strangers away from their homes
● These allow owners to fit in the alarm or light system to indicate the opening and closure of the doors.
How does an electric strike lock work?
Basically there is a fixed metal plate called a strike that is connected to the door jamb and it allows the locking process to work efficiently. Electric strike locks are electronically activated and the latch i.e keeper is toggled as per the model's configuration – fail secure and fail safe.
Fail Secure : In this, the latch bar only opens with the help of electrical source, else it will by default return to its original state (lock mode) Such configuration is preferred in commercial areas like – warehouse, storage units, factroirs, etc that do not receive regular human visitors.Hence these are less useful for domestic use as the doors take manually longer to open during emergency.
Fail Safe: This is completely opposite to the fail secure configuration as the latch is always open by default even in the absence of electrical source. Thus, these are beneficial for your homes, offices or areas having maximum human traffic because there are minimal chances for electric strike to remain shut during emergency and during power failure.
Electric strike locks need professional installation by a skilled expert to do the job right, that can be done by our locksmiths who are certified and knowledgeable enough at New Braunfels Locksmith Pros.
Why rely on us?
We know that your property holds the most valuable possession to you, so you should just not trust any locksmith for assistance. Before choosing one,have a surety about their credentials, reputation, and past experiences. We are happy to that our clients can rely on us anytime for
● 30 minutes response time
● Upfront & competitive pricing
● Technicians with 5+ years experience
● High-quality installations and repairing
● 24/7 availability
● Licensed, bonded, and insured team of experts
Get in touch with us to enhance your commercial property with quality electric strike locks installed by our professionals. Just give us a call at (830) 282-6966.
Request a service today and be safer than ever!