Car Fob Replacement and Repair Services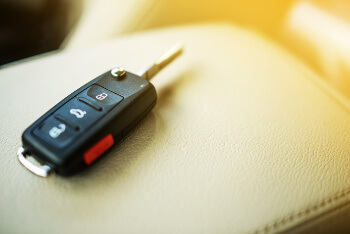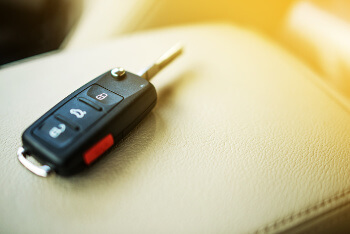 We at New Braunfels Locksmith Pros understand that the circumstances that lead to a customer needing locksmith service in New Braunfels can be quite frustrating, and are often unexpected. Whether you need a car fob replacement due to lost or stolen keys, or locksmith services due to an accidental lockout, our highly experienced mobile locksmiths are available. If you are in New Braunfels, TX and surrounding areas, our 24/7 locksmith service will never leave you out in the cold.
Who We Are
Here at New Braunfels Locksmith Pros, we understand what you are looking for in locksmith services for your vehicle. Licensed, bonded, and insured, we offer fast and friendly service throughout the New Braunfels area. Each of our expert technicians has 5+ years of experience in the trade, and will be there in a flash with our 30 min response time, no matter the time of day or night.
We can be reached by phone, email, or online chat regularly, 24/7. We accept multiple forms of payment, including all major credit cards. We are here to provide fast, efficient services no matter the time of day, or day of the week.
What We Offer
We offer complete locksmith services for all types of emergency and non-emergency situations. Our experienced mobile technicians can handle any service calls related to your automotive locksmithing needs. We can handle simple car door/trunk unlocking, for when you accidentally lock your keys in your vehicle, automotive rekeying for when your keys have been lost or stolen, or anything in between. If you have recently purchased a used car, truck, or SUV, we can also rekey the vehicle that you purchased. This can include reprogramming or replacing any car fobs just to make sure your new vehicle, and any property within, is secured to your satisfaction.
Car Fob Repair
If your car key fob isn't working as efficiently as before, it may require some repairs. Our complete locksmith service always offers upfront pricing. Whether it is as simple as connecting a new battery to a damaged transponder unit within the device, we have the automotive lock experience to assist. With our years of experience in the industry, we will be able to provide an accurate quote prior to any work being started. We can also help determine if a basic repairs can solve the issue, or if a car fob replacement is necessary. When replacement is required, we have the ability to provide you with what you require quickly.
Car Fob Replacement
Whether due to physical damage, internal electronics issues, or simple loss, we can be your first and only call when you need a replacement car key remote. Able to work with all major makes and models, we can make sure that you get exactly what you require. We have the ability to perform services ranging from replacing the key fob that is missing or damaged, all the way to a full rekey of the vehicle in cases involving stolen keys.
Experienced with engine control units, we understand what issues an improperly set-up car key fob can cause. In order to avoid those complications, we will make sure your car fob replacement communicates properly with more than just your door lock, but any engine immobilizers that can be activated by using the incorrect key. Your car fob replacement will work just as seamlessly as when you received the original with your vehicle.
Ready to Serve
If you need 24/7 locksmith service in New Braunfels, TX and surrounding areas, our service technicians are available. With up front pricing, the only thing that will surprise you is how fast we arrive, and how quickly we can get your problem solved. Working with foreign and domestic vehicle models, we are the New Braunfels, TX automotive locksmith service you can trust to be there fast, to work efficiently, and to get you on your way quickly.
Click to Call From a Mobile Phone – (830) 282-6966