New Braunfels Complete Locksmith Service for Your Home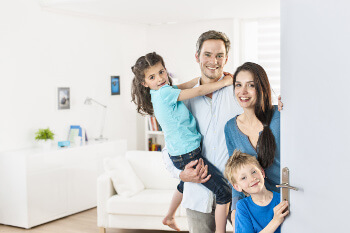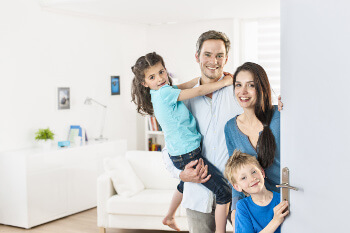 New Braunfels Locksmith Pros is the one to call first for all of your lock rekeying, installation, and repair needs. We have 5+ years of experience in the industry. Our highly trained lock technicians are friendly and knowledgeable, which means that we can offer the best services. We go the extra mile to explain things to our customers so you understand what we are doing and why. We also have 24/7 availability so that we are there when you need us the most. Our staff understands that emergencies don't always happen during business hours, which is why our staff is available around the clock. We only use the most up-to-date equipment and tools to service our valued customers in New Braunfels, TX and surrounding areas.
Concerned about bringing someone into your home? You're not alone, many people are wary of locksmiths these days. Luckily, all of the locksmiths at New Braunfels Locksmith Pros are licensed, bonded, and insured with no criminal records. We are local, honest, and dependable, and we always provide you with upfront pricing. If you need us, we can be there because we offer 30 min response times to all customers no matter how big or small the need. We service the New Braunfels, TX and surrounding area as both residential and mobile locksmiths.
What A Complete New Braunfels, TX Locksmith Service Can Do For You?
Many people think that they should just head out to the local department store when they need a lock changed. While that may work for some people, many people don't really know how to safely install their locks. As a top-notch residential locksmith New Braunfels company, our expert technicians have training on the best and most secure traditional and high tech locks. From mortise lock installation to replacing profile cylinder locks, we can install or repair brand-name lock sets with ease.
Have you always wanted to have deadbolt locks in your home? A deadbolt can be installed on your door and add another layer of protection to your family. Since we are completely licensed and insured, that means we can put that deadbolt in and you don't have to fear about anything being messed up. We know what we are doing, and we can attend to your needs in a timely and professional manner. As the leading residential locksmith New Braunfels company, we take time to know all of our customers' needs. We know how important strong locks are in the area, which is why we only use the best name brands and technicians to service you.
When To Call For Repairs?
Our residential locksmith New Braunfels service is popular for repair calls when locks stop functioning. If you have a knob that doesn't want to unlock properly, sticks, or jams, you need to call for help. Too many people get trapped in or out of their homes because of a faulty lock. If you are seeing signs of an issue, request our lock repair services. Our fast and friendly technicians also service home lockouts 24/7.
Have you lost your house keys? Has someone broken into your home? If you have had any issues with your locks, we are a 24/7 locksmith service in New Braunfels that's here to help. We will provide you with upfront pricing on everything you need, including replacement locks or rekey services. New Braunfels Locksmith Pros is a complete locksmith service. There is no lock problem too big or too small for us to handle.
We Are Here To Help!
One of the best things that you can do for your family is to keep a locksmith's number handy. If you're at the grocery store and lock yourself out of the car, we can dispatch our mobile locksmith team to help. No matter what your issues are, our locksmith professionals want to help you. We are a 24×7 locksmith service that can come to you when you need us most. Whether you need to install and repair one or ten locks, it makes no difference to us. We are the residential locksmith New Braunfels homeowners have come to trust as having the expertise that stands behind their work.
Click to Call From a Mobile Phone – (830) 282-6966