Lock Rekey New Braunfels for Homes, Cars, and Offices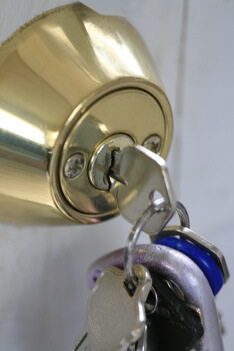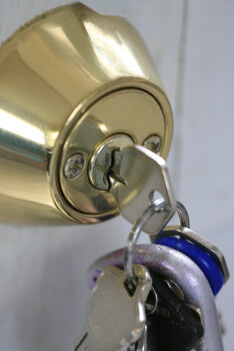 New Braunfels Locksmith Pros is a Texas-based locksmith that specializes in the installation and repair of various lock sets. Our services include lock rekey New Braunfels and lock change for vehicles, commercial, and residential properties. Our company is licensed, bonded, and insured to provide proficient and time tested locksmith services to residents of New Braunfels, TX and surrounding areas. To ensure that we offer only the highest quality of complete New Braunfels locksmith service to our customers, we have in place a team of highly skilled technicians with 5+ years of experience in the industry.
Our Lock Rekey Services
The two main varieties of locks are the ones that come with a large security operating system and the individual lock sets. Individual lock sets feature several hardware components and a control system in one piece: this type of lock is much easier to rekey or replace. On the other hand, a lock with a comprehensive security system may come with several components including access control, electronic deadbolts, etc. There is also the specialized rekey service for vehicles that requires transponder key programming.
Rekeying is the alteration of a lock's inside mechanism with a newer, more efficient set of tumblers. To ensure total security, rekeying and lock replacement services should only be undertaken by skilled, expert technicians from a reputable locksmith. Our wide ranging 24/7 locksmith service covers residential rekey, vehicle rekey, and commercial rekey services. The most requested residential rekey services occur when your house keys are lost, stolen, or broken. Our commercial and office rekey services are needed when you've lost your office keys, they were stolen, or the keys broke in the lock.
There are several benefits for opting to rekey your residential, commercial, or automotive security systems over choosing to change the key lock altogether. Rekeying often is often the best (and cheaper) option when:
You are locked out of your home, place of work, or vehicle.
You choose to move to a new home or business premises.
Your office or home was broken into.
You lose your home, office, or car keys.
You want to upgrade your current level of security.
Under all these circumstances, rekeying will help you safeguard and reinforce the security of your home and property. On the other hand, lock change is highly recommended if the existing lock structure has been in place for a very long time or has seen better days. As opposed to rekeying a lock, lock replacement involves the removal and replacement of the entire locking mechanism. Compared to lock replacement, lock rekey is more cost-effective and highly versatile to most situations. Our mobile locksmiths are well-trained to handle both types of installations. You can call our offices today to speak to our representatives and get prompt assistance. We will also be glad to offer you upfront pricing on the ordered service.
Why Choose Our Services?
There are many reasons why we stand out above the rest when it comes to providing complete locksmith service. First, we operate a 24/7 locksmith service. This means that residents of New Braunfels, TX and surrounding areas can breathe easy knowing that our expert technicians are well-versed and ready to handle all the different lock rekey and replacement services when called upon. Secondly, our rekey services are foolproof, safe, and time-tested to match the set industry standards.
To ensure all of our customers get the services that they need in good time, we guarantee a quick 30 min response time. Lastly, our fast and friendly customer service representatives are always standing by to receive your calls and direct your requests. At New Braunfels Locksmith Pros, our rekeying services are carried out using high quality materials and are always done right the first time. In addition, our upfront pricing model of billing is specifically designed to keep you informed on what you need to pay to avoid unexpected surprises. Many of our customers order lock rekey services online to receive special discounts on our other locksmith services.
Click to Call From a Mobile Phone – (830) 282-6966