Professional Laser Cut keys New Braunfels Service
Contact our team 24/7/365 – (830) 282-6966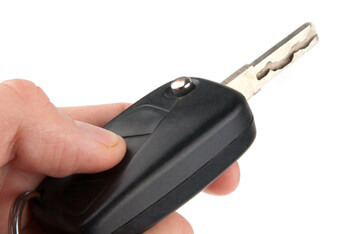 New Braunfels Locksmith Pros offer customers machine cut and laser cut keys New Braunfels. We provide complete auto locksmith service to New Braunfels, TX and surrounding areas. Our business has been operating and providing customers with excellent service for over 5 years. Our upfront pricing and 24×7 locksmith service is the reason most customers return when they need locksmith services for their vehicles.
Each of our staff members is licensed, bonded, and insured. Our lock techs are highly trained, competitive, and ready to complete the tasks at hand. Call on us and you can be sure that we will respond with the most professional service around. We are proud to say that we offer 5+ years of experience on all of our visits. You will always get fast and friendly service when you call on one of our expert technicians. We offer our customers a 30 min response from call to service. You can always trust that we will have competitive prices, and honest service.
Laser Key Cutting
If you are looking for laser car key replacement, our company can provide this service in record time. If you have a vehicle that was produced after 1990, chances are you will need a laser cut key made at some time in the life of your car. These keys are cut by lasers, not machines. The keys are a little thicker and the cuts slightly different from machine cut keys. Our automotive New Braunfels, TX locksmiths know all about these differences. We have the high tech equipment and tools necessary to provide you with top quality laser cut keys.
What is Laser Cutting?
Most people do not understand the differences in regular keys and laser cut keys. We make sure to explain why you need the laser cut key and how this key works. Car keys cut with a laser have a slit cut in the center of the key. This allows most people to be able to insert the key from either side and still start the engine of the car. Since 1990, most expensive automobiles use these laser cut keys. Let our staff provide you with the quality keys you deserve.
Foreign and domestic vehicles have been upgraded and their keys have changed over the last 20 years. We have the high tech equipment necessary to cut these types of keys to replace broken or lost laser cut car keys.
Other Auto Locksmith Services in New Braunfels, TX
Car key replacement is one of the most common services that we offer our customers. If, for any reason, you need a new key or replacement key, our friendly staff will be glad to provide the service. Keys are something that take a beating. They sometimes bend in the ignition and break off. Contact us if your car key is stuck or if you need a new ignition switch installed. We are always ready. Our honest and dependable automotive locksmiths are licensed, bonded, and insured to work on your vehicle's locks and ignition. We are proud of the complete locksmith service that we provide 24/7, at a fair and honest price.
Our team is also ready to cut new car keys or provide you with car door/trunk unlocking service. We provide all of our auto locksmith services 24/7, including holidays, nights, and weekends. Give us a call and we will quickly dispatch one of our professional staff members to assist you.
For the number one automotive locksmith in New Braunfels, TX call New Braunfels Locksmith Pros. Our certified staff is ready to provide complete locksmith service 24 hours a day, 7 days a week. We always provide you with upfront pricing and a 30 min response time. Our expert staff is dependable, friendly, and honest. We will do our best to provide you with the expert service you deserve. Give us a call today! Click here to request a service.
Laser Key Cutting in New Braunfels, TX
Click to Call From a Mobile Phone – (830) 282-6966