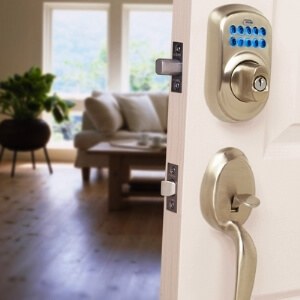 Being a locksmith can be a very interesting and fulfilling career, with lots of unique moments and rewards. Since locksmithing is basically an art, you do need some talent in order to obtain the best results, but if you do like the premise and idea, then following your dreams is off the essence.
A locksmith needs to learn not only how to pick locks, but also how to make new keys, repair the faulty locks and install new locks as well. This job requires a lot of skill and knowledge in regards to the way a lock and a door work, so it's a job of precision and mastery. It's important to get professional training if you want to become a locksmith, otherwise you just can't obtain astounding results.
How to become a locksmith? Follow these steps!
This is the first step that you need to take right from the start. No locksmith will become a professional unless he has a training under his belt, because this is where you will learn the way various locking mechanism work and how to break them. Training is essential for any professional locksmith, and only though lots of training will you be able to obtain astounding results.
Get a locksmith certification test
Once you take the training, you will need to acquire a certification that will allow you to get a job in the locksmithing industry. The test usually comes in written and practical form, so you need not only to have a good knowledge, but also show hands-on that you are fit to perform this job in real life and charge money for it. After you pass the test, you will be able to apply for a job in this field of work without any hassle or restrictions.
It can be a little hard to find a job right from the start as a professional locksmith. This is why becoming an apprentice to an already established locksmith is a very good idea, because here you can perfect your training and learn all the stuff you didn't find out in training. Being an apprentice can change you and forge yourself into a much better locksmith, so undergoing such a stage is very important.
Work with a security company
No matter if you have locksmithing knowledge or not, by working with a security company you will be able to find out how locks work, as well as other stuff that will come in handy as you try to perfect your skill. Real life contact with these situations will also help you become a better locksmith, so undergoing such a training exercise is crucial!
All in all, these are the most important steps that you need to go through in order to become a better locksmith. Only with the aid of professional training and a lot of hard work will you be able to become a good locksmith, but remember that practice makes perfect, so the more you practice, the better the results that you can acquire!