Now Get Quick and High Quality Lock Services In New Braunfels, TX Today !!
Are you facing trouble with the locks or unable to get the fast response you are looking for?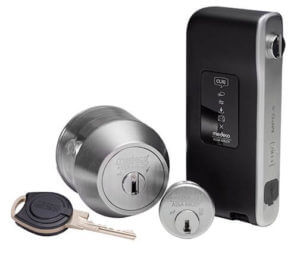 We understand that no one would like to live at a place that is not secured with doors and locks.It is very important that you are aware of the various lock services that make you feel safest with your dear ones and belongings. allow you to focus on top quality security for your home and business. At New Braunfels Locksmith Pros , our experts will guide you which door locks are suitable as per the requirement and that do not break easily. They can come to your location within a 30 minutes response time to assist you in maintaining and upgrading your locks, fixing snapped locks, replacement and repair of existing locks and much more.
Lock Installation, Repair and Replacement services by Residential Locksmith:
We have a wide range of lock services that can help you know with your property status and assess what exactly is happening over there. As break-ins or burglary are running very common these days and can occur anytime, our residential locksmith are here when you need them.They will be able to install & repair locks, upgrade the existing lock system, etc with some of the top brands or rekey any locks when you have a doubt that someone has a copy of your keys.
Lock Installation, Repair and Replacement services by Commercial Locksmith:
Our well equipped commercial locksmith will provide fast and reliable lock services with all safety tools to handle lock changes, install smart locks, electric locks, deadbolt locks, keyless entry systems and various other services. They work effectively and efficiently to increase security systems for modern commercial establishments. However if you face office lockout or need additional keys for the new staff who have newly joined in, call New Braunfels Locksmith Pros.
Our lock services include :
● Keyless & Biometric Entry Lock System
● Lock Change & Re-Keying
● Lock Repair & Replacement
● Key Extraction & Duplication
● Deadbolt locks installation and repair
● High Security Keys Locks
● Profile Cylinder Locks
Things can go wrong in any situation as they say change is the only constant, but there is always a possible solution to every hurdle in our lives .One helpful strategy to handle any trouble is to expect the unexpected and look out for the appropriate solution to it. Let our professional locksmiths do the needed. Whether you have a domestic or foreign car, they will be able to extract broken keys from your ignition, replace & install locks, fix chipped or transponder keys, etc
Why rely on us?
We know that your property holds the most valuable possession to you, so you should just not trust any locksmith for assistance. Before choosing one,have a surety about their credentials, reputation, and past experiences. We are happy to that our clients can rely on us anytime for
● 30 minutes response time
● Upfront & competitive pricing
● Technicians with 5+ years experience
● High-quality installations and repairing
● 24/7 availability
● Licensed, bonded, and insured team of experts
We provide all types of lock services at New Braunfels Locksmith Pros. Our team can offer you guidance to help you develop a better secure lifestyle.Even during inclement weather , our mobile locksmiths will be there to assist you at your location with the best equipment, latest tools and current programmers to resolve the issue. So, anytime you need lock installation or any other type of locksmith services in a matter of minutes, simply contact us on (830) 282-6966 .
Request a service today and be safer than ever!