Top quality and affordable Broken Key Removal Solutions In New Braunfels, TX for 24 hours !
Reachable 24/7 for home lockouts in New Braunfels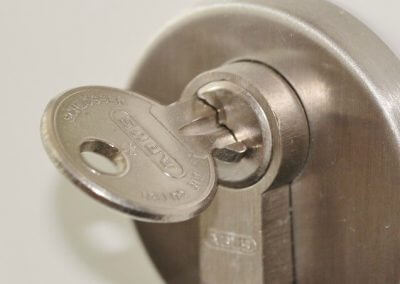 Just imagine! You are running for a very important meeting at work, with your hands full, you quickly inserted the key into the front door lock in a rush and you hear a 'snap' sound.
Do not panic.Having a broken key especially when everything is in a hurry can be extremely depressing and frustrating.In case your key is stuck inside the lock, crushed in pieces or snaps in half, avoid pushing further the broken key. As doing this can invite further investments in repairing services.
At New Braunfels Locksmith Pros, we have a one stop solution for broken key removal by creating a new key for you. As your trusted local residential locksmith experts , we are here to assist you where you are in your local area anytime during day or night. Our experts have worked with Local Apartments, Private homes, town homes, condominiums,etc where we ensure a great customer satisfaction to achieve an extra blanket of convenience and security.
24/7 emergency locksmith services :
Our vans are always on standby with well equipped tools to extract the broken keys from locks without any hassle.Our professionals can remove broken keys out of the door locks in an agile manner without harming the existing lock mechanism.
In case of an emergency, if you have a broken key and are unable to get inside your own property, our residential locksmith will value your safety concern in an effective and efficient manner. They are no strangers in extracting the key for you to the door locks. Just get in touch with our emergency locksmiths who will arrive at the scene within 30 minutes response time for your assistance.
Why shouldn't you pick the lock on your own?
● Although it seems simple to push the broken lock inside to pry the key out, you may unknowingly risk causing an interior harm to the whole lock mechanism.
● This can cause you heavy investments and loss of time in near future as the entire lock would need to be replaced.
We request you to keep calm and call New Braunfels Locksmith Pros for key extraction services at the doorstep
Tips For Preventing Broken Keys :
Handling a broken key is not a cakewalk. We have some tips to help you prevent your keys from being broken :
1. Lubricate the lock if it's hard to rotate the key before it snaps
2. Maintain the car lock and clean the filth inside
3. Never use keys for any other purposes
4. Do not jam the key in lock in a rush
5. Always store a duplicate of all essential keys
Why rely on us?
We know that your property holds the most valuable possession to you, so you should just not trust any locksmith for assistance. Before choosing one,have a surety about their credentials, reputation, and past experiences. We are happy to that our clients can rely on us anytime for
● 30 minutes response time
● Upfront & competitive pricing
● Technicians with 5+ years experience
● High-quality installations and repairing
● 24/7 availability
● Licensed, bonded, and insured team of experts
We offer top quality broken key removal solutions with a proper guidance to help you develop a secure lifestyle. They will diagnose the issue and repair/replace the damaged parts and provide rapid services for your commercial area. If you cannot extract the key or if it is broken, all you need to do is give us a call at – (830) 282-6966 .
Request a service today and be safer than ever!