Avail a fast & reliable assistance with your mailbox locks for 24 hours in New Braunfels, TX!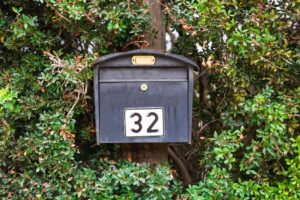 At New Braunfels Locksmith Pros,we provide 24/7 assistance to homeowners to help them get back into their personal locked mailbox. We understand mailbox lockout can be very extremely upsetting especially when it comes to single family homes with traditional locking mechanisms. Do not panic, our experts have worked with Local Apartments, Private homes, townhomes, condominiums,etc where we ensure a great customer satisfaction to achieve an extra blanket of convenience and security.
If you experience a mailbox lockout in New Braunfels, TX and the surrounding area, our residential locksmith will value your safety concern in an effective and efficient manner. They are no strangers in replacing mailbox locks with the new locks. Our vans are fully equipped with all the latest tools for quality installations/repairs and are always on standby.
Our Mailbox Lockout Services :
The majority of homeowners receive multiple maile every day, which shall be very important or confidential. Once the mailbox is harmed or broken, our qualified team of professionals will come to your location to help you regain the access within 30 minutes response time. The can help with the following during mailbox lockout :
– Repair the broken mailbox lock
– Replace the damaged lock with the new one
– Make new keys to the existing lock
– Rekeying mailbox locks
– Key extraction from locks
– Mailbox key cutting
– Mailbox lock change
– Installation of new mailbox lock
– Mailbox Key duplication
Types of mailboxes :
We cover every kind of mail boxes, including:
● Residential mailbox
● Private mailbox
● Commercial mailbox
● Service account mailbox
● Dropbox
It is common for any of us to misplace or accidentally lose out on physical keys to our mailbox locks. In order to keep our mail safe and secure from intruders who wish to harm our loved ones, we need professional help who can help us with prompt lock replacement services. At New Braunfels Locksmith Pros, our experts will change the mailbox lock with minimal fuss without harming the current fixture.
24/7 Emergency mailbox lockout assistance:
Such incidents can happen anywhere and anytime, we always believe to expect the unexpected and take full safety measures to achieve a secure lifestyle. That is why, our emergency locksmiths are available for 24 hours for your assistance. Once called upon, they will come to your doorstep in a matter of minutes with necessary tools to do the job right. They will efficiently assess the problem, provide a practical solution to regain your access to your locked mailboxes.
Why rely on us?
We know that your property holds the most valuable possession to you, so you should just not trust any locksmith for assistance. Before choosing one,have a surety about their credentials, reputation, and past experiences. We are happy to that our clients can rely on us anytime for
● 30 minutes response time
● Upfront & competitive pricing
● Technicians with 5+ years experience
● High-quality installations and repairing
● 24/7 availability
● Licensed, bonded, and insured team of experts
We provide all types of mailbox lockout services with a proper guidance to help you develop a secure lifestyle. They will diagnose the issue and repair/replace the damaged parts and provide rapid services for your commercial area. You Can rest assured that you will be having industry experts who will perform in agile manner to do the job.When locked out of a mailbox due to a lost key, and in the case of private mailboxes, all you need to do is give us a call at – (830) 282-6966 .
Request a service today and be safer than ever!