Locked Out of Your Home? Call The Experts
Reachable 24/7 for home lockouts in New Braunfels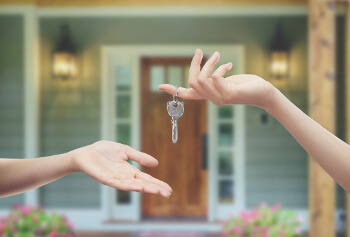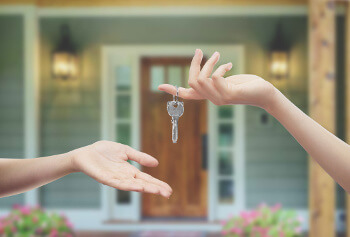 Of all the problems one can experience in a day, home lockouts in New Braunfels are probably the most frustrating. We, at New Braunfels Locksmith Pros, understand. Our highly trained locksmiths are available for 24/7 locksmith service in New Braunfels, TX and surrounding areas. With our fast 30-minute response time, we guarantee you will be inside and safe in a matter of moments. It doesn't matter if you need a key replacement or a lock changed, our expert technicians will be happy to help.
When Do I Need A New Braunfels, TX Residential Locksmith?
Here at New Braunfels Locksmith Pros, we are ready to help you with home lockouts. These emergencies can be caused by lost keys, keys left indoors, or even with a self-shutting door that automatically locks itself. With our 5+ years of experience and 24/7 locksmith service, we are always available to help in an emergency.
You need a locksmith anytime you are unable to gain access to your home or another area of it. Many times, a lock rekey is all that is needed. Rekeying means that our mobile locksmiths just change the tumblers within a lock so that a new key is required. You should use this service if extra security isn't wanted. It's less expensive than changing the whole lock and quicker. Our fast and friendly lock technicians can tell you whether lock rekey or changing a lock is best suited to your needs.
You may only need a key replacement, such as when an interior door is locked, and the key has been misplaced. This emergency can commonly happen to closets, cabinets, or any interior door. With our upfront pricing, you can give us the situation, and we will be happy to let you know the cost without any surprise fees. We at New Braunfels Locksmith Pros are at your service any time you're locked out of your home.
When Is Extra Security Needed?
Extra security may be needed if you are moving into a new home and are concerned that others may have a copy of your key. It could also be that you feel a need to upgrade your security due to home upgrades or a changing neighborhood. We can still be of service, as all of our residential locksmiths are licensed, bonded, and insured for your peace of mind. We serve all of New Braunfels, TX and surrounding areas.
Extra security is also needed after a home invasion or break-in. You have already lost so much including your sense of safety. We can be there quickly to change your locks on both doors and windows, helping you to regain a feeling of security for both yourself and your family.
We offer a 30 min response time to all home lockouts and other lock emergencies. We also employ upfront pricing, so you get no nasty surprises. Our expert technicians can help you decide which type of service will best suit your needs.
Why Choose New Braunfels Locksmith Pros?
We can offer you home lockout services on a 24/7 basis. Our fast and friendly technicians are all licensed, bonded, and insured for your comfort. We provide a 24-hour New Braunfels, TX locksmith service to meet your needs and our upfront pricing means you know the cost as soon as the service is required. We have 5+ years of experience in dealing with home lockouts. If you live or work in the New Braunfels, TX area, we will make sure that your emergency becomes a minor issue in no time at all.
Our locksmiths can be at your location in just thirty minutes, ready to be of service. We promise that you will find our mobile locksmiths to be fast and friendly. The weather or time of day/night doesn't matter; we are there for you. Our complete locksmith services can quickly identify the best method to serve you best. Our complete residential locksmith service means that we can help you with all the different types of services you require when you're locked out of your home.
Whether it's a re-key service or installing a new deadbolt, we are here for you. Perhaps you just need someone to unlock a door or need all the locks changed after a break in. Just call New Braunfels Locksmith Pros and get the issue fixed fast, efficiently, and at a price you can afford.
Click to Call From a Mobile Phone – (830) 282-6966